Developer: RAY2DAY MSX SOFTWARE
Publisher: RAY2DAY MSX SOFTWARE
Year: 2010
Product ID: R2D001
Medium: 16KB ROM cartridge
Sound: PSG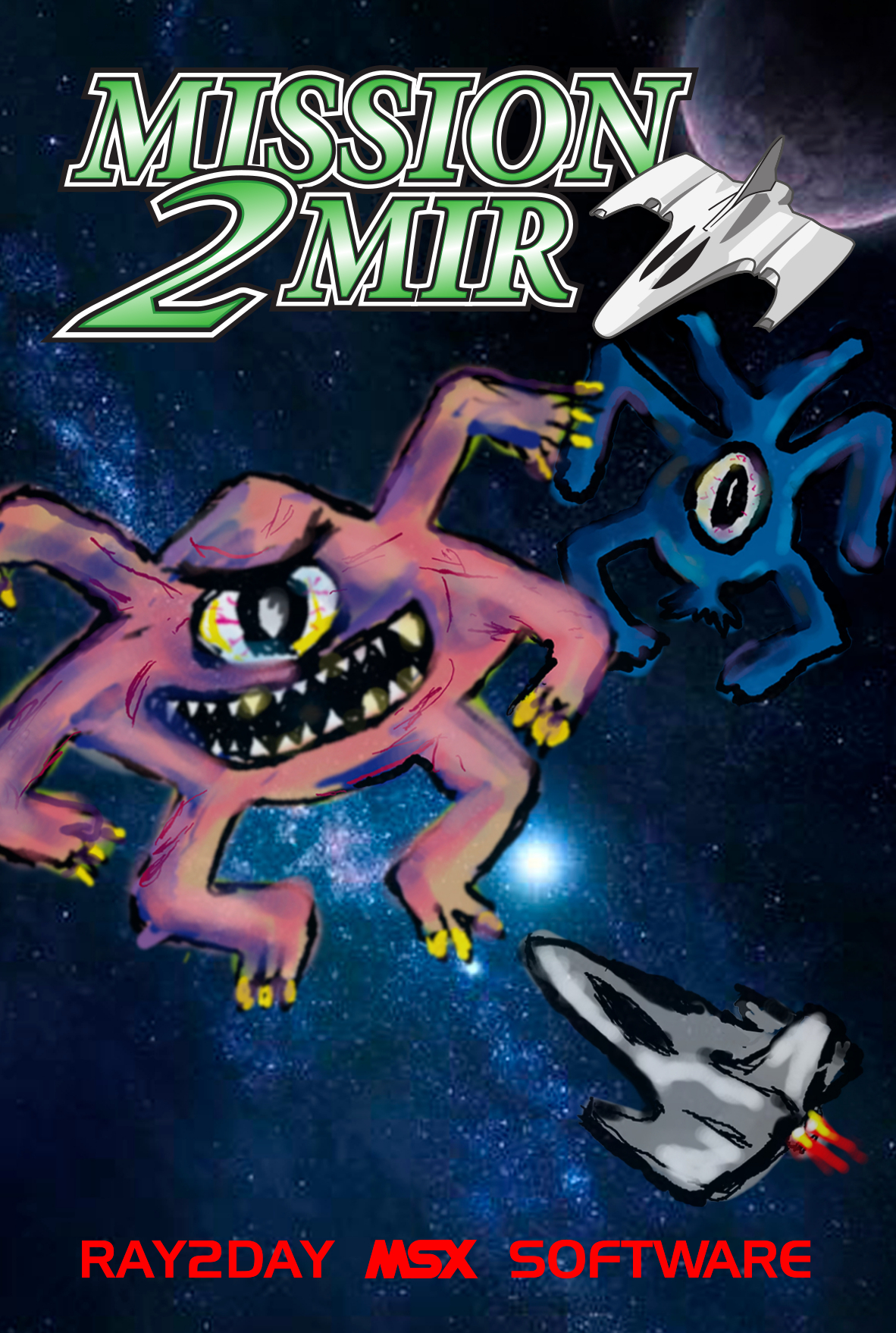 Mission2Mir is the very first MSX game I made. It is a so-called shooter (shoot 'em up) based on classic MSX arcade shooters like Galaga and Galaxian.
My goal for this project was to see if I could manage to make a shoot 'em up game complete with shooting space vehicle, strange moving aliens, score / hi-score, twinkling starry sky and so on. Speed was important, I wanted it to be a normal playable game. In addition, I also wanted it to be an exciting and enjoyable action game.
I didn't set a deadline when I started making the game. I really enjoyed the programming.
Looking back, I now see things I could have programmed better and much more effectively. But since it was the first ever finished BASIC game I made, I am very satisfied with the result. The game has also been well received in the MSX scene.
MSX Dev is a competition to encourage programmers to develop new games for MSX. Every year I look forward to new games developed by the creative fellow MSX user, full of smart and curiosity. Now that I have made a game myself, I was requested to submit this game. And of course I did. Along with games from other developers, Mission2Mir can be downloaded as freeware from the MSX Dev '10 website. For the best gaming experience, you naturally play the game on a real MSX!